I have so many people who ask me to help them with their adoptions and so many cool products that I come across and have fallen in love with that I wanted to start blogging about them. Le and I also have been praying about how to make our first Christmas with the kids special and not about the chaos and gifts that usually follow this season. So in order to capture all that I recently started blogging here: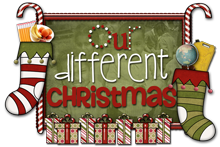 I'll continue to blog here about life with the Andrews' clan but if you want a great place to shop, check out
Our Different Christmas
.